Sparks messaging is informed by data. Harness your data to generate personas for precise timing and targeting.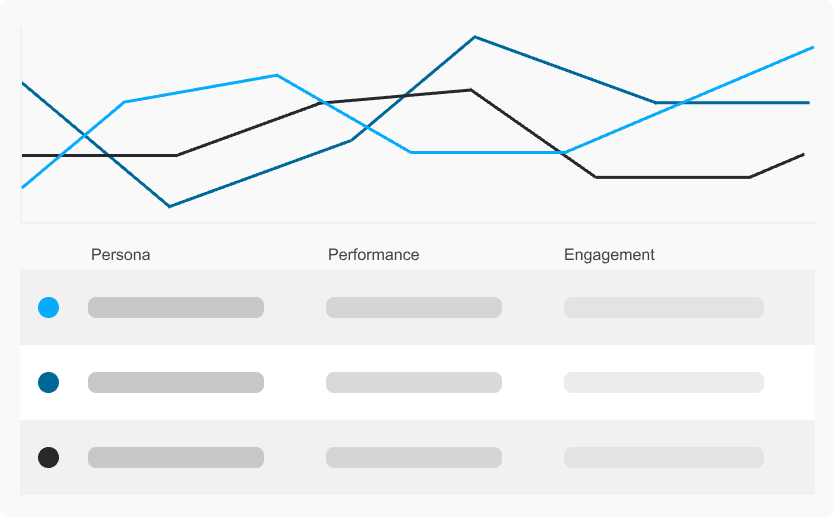 Precise timing when delivering feedback, content or support.
Through data analysis, deliver a personalized experience.
Calculate personas as and when data becomes available.
Ensure messaging, feedback and support remains relevant.
Standard devivation vs a cohort
Sparks utilizes Nudge Theory to deliver contextually relevant nudges that aim to drive behavioral change and / or enhance the learning experience.
Deliver feedback when it's most meaningful.
Recommended actions and relevant content at the right time.
Powered by data, deliver timely, contextually relevant prompts.
Help learners quickly adjust their learning progressively.
Schedule reports and updates to maximize engagement and relevance.
Personalized for learners, employees, managers and instructors.
Distribute messaging, feedback and support via a range of channels including Email, SMS, Slack, Push and In-app.
There are many different usecases where Sparks could add value. Here are a couple to help illustrate where Sparks can help.
Online course communication
Improve the experience of students through the delivery of timely, personalized and actionable feedback throughout their participation in an online course.
Delivery of personalized content
Delivery of follow on, personalized, content based on a learner's experience so far making sure they are getting what is needed, when they need it.
Deliver just-in-time training
Working with simulations or IoT enabled devices, track and issue training, as it's needed, based on real-time data gathered as people do their job.
Context and persona aware campaigns
Schedule cohort announcements in advance and track engagement. Scheduled by date or relative timing (e.g. "1 week after completing a Level").
Automate timely support actions
Providing personalized, timely, actionable support actions to those learning and training, as they need it, can make a big difference to the learning experience.
View Learning Reports in Slack
Easily schedule and view learning reports in Slack. Select what data you would like to receive and when you would like to receive it. You can also send to email / push elsewhere.